Upgrade to Enterprise
Downloads
» Tools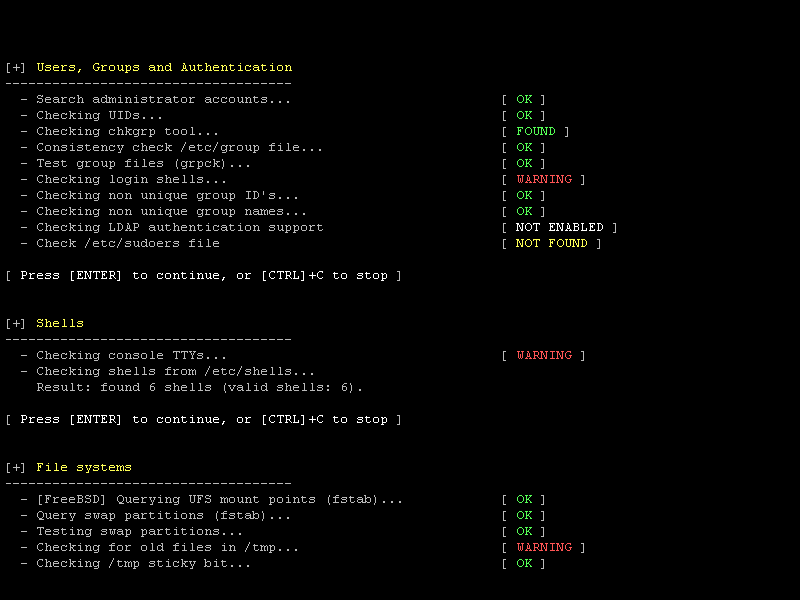 Lynis is a security auditing tool for Unix and Linux based systems.
License: GPLv3
Plugins extend the functionality of Lynis. This package are the community plugins and can be used together with the free version of Lynis. For existing customers we have already bundled them into the related packages.
License: Open source, commercial
» Stay up-to-date
Get notified when a new release of Lynis is available.