Lynis Enterprise Demo
Get to know Lynis Enterprise:

Start Trial
(or see some screenshots below)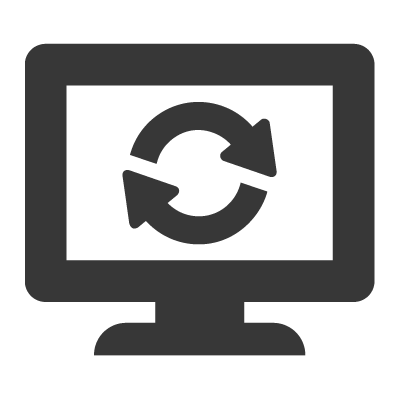 Lynis Enterprise
Systems
With all the data collected, the interface shows you an overview of the available systems and key findings. For example when your client is outdated and the amount of open warnings and suggestions.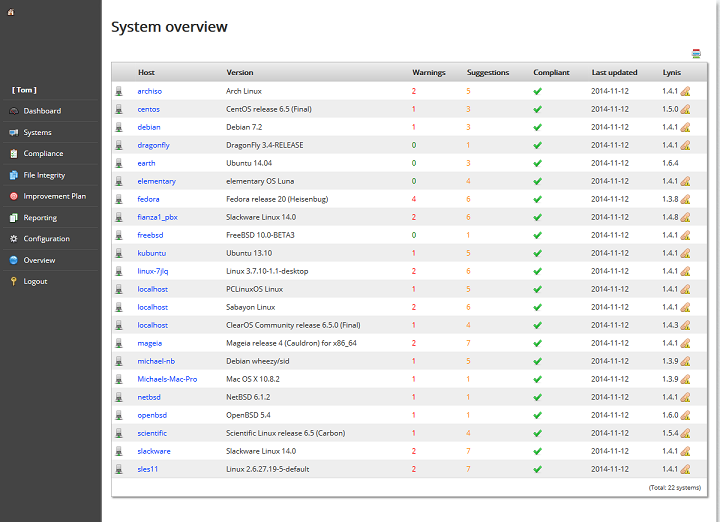 You want more than just some overviews, so that is where the detailed view comes in. This shows you exactly what has been discovered and provides pointers on where to go next.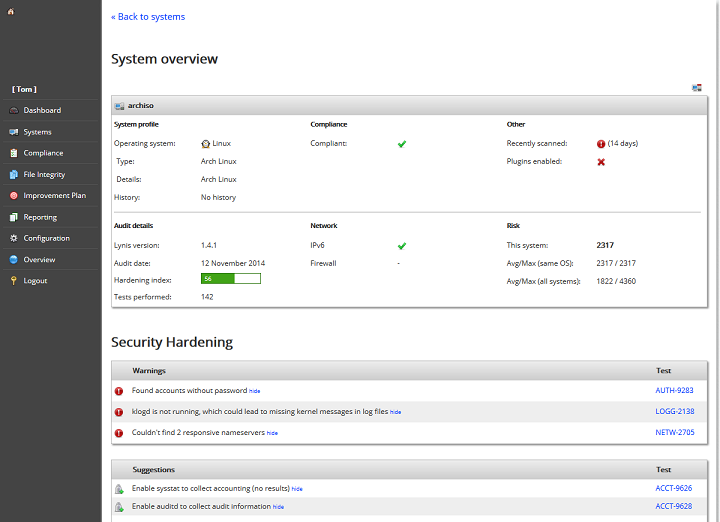 Reports
Other useful overviews are provided by the reporting section. It contains commonly used reports, showing the collected data. Also useful for exporting your data and perform bulk actions on them.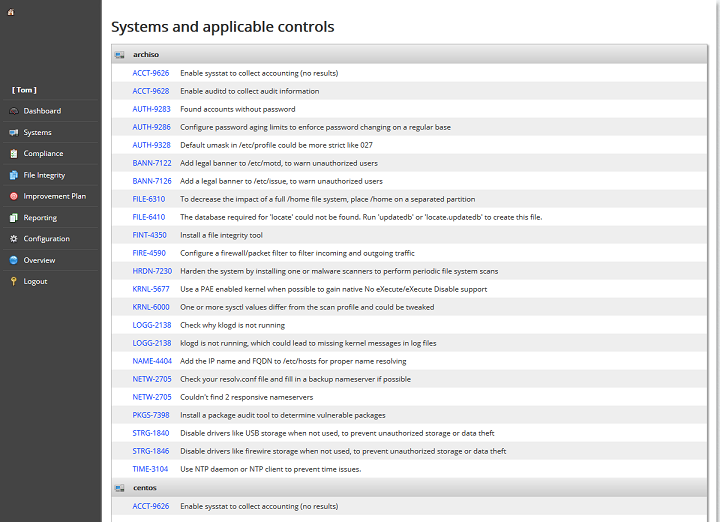 Dashboard
The dashboard within Lynis Enterprise helps you quickly discovering the status of your systems. Instead of just one dashboard, it contains a dashboard per audience group. After all, your manager might be interested in just compliance, while you are interested in dealing with the technical details.
Prioritized Improvement Plan
Implementing security is not an easy task. Even knowing where to start can be hard. Not anymore, as we help you with defining priorities. The custom implementation plan determines automatically what areas of improvement are the most interesting to start with, including the reason.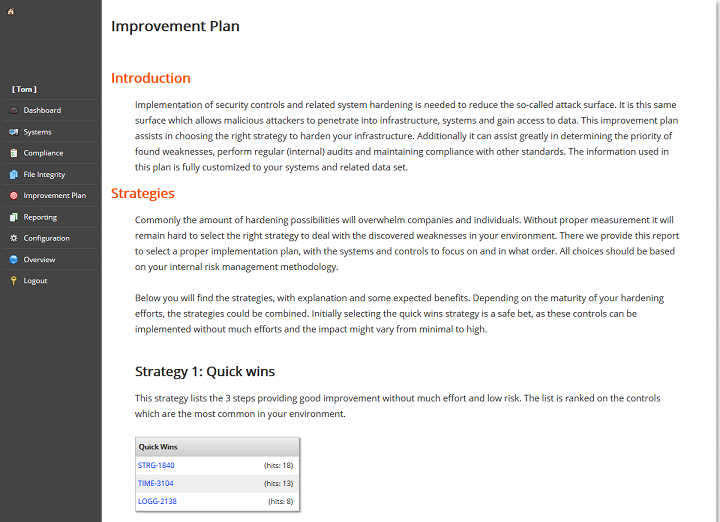 Technical auditing
The Lynis Enterprise solution includes a
technical audit tool
for Linux and Unix based systems. No more customized scripts, but well-tested software.
Linux auditing
Our software has the main focus on Unix and Linux based systems. An extensive security audit will be performed by determining what operating system is running and what available tools can be used. No installation needed!

Start your Trial