Customers
Our customers are the ones who drive us to keep improving our products. We help them to simplify their work. Their feedback makes our products better.
Lynis and Lynis Enterprise is used by customers all over the world. From small individual shops, up to multinationals.
Testimonials
Our customers are happy with our solution. Not all can share that publically, but here are some individuals that could.
"
Lynis is like a ice-cube in water, only a little part is seen by a user.
"
B. Biedermann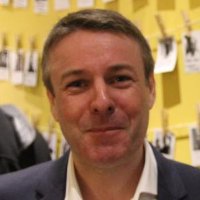 "
Certainly testament to the fact that CISOfy, and especially Michael, engage and listens to their users, customers and chaps like me!
"
Ed Daniel, Technologist, Entrepreneur
"
Lynis is a great tool to test our baselines and identify current problems and gaps
"
Dolev Farhi, DevOps Engineer, F5 Networks
"
I started using Lynis since the first releases and I have always been impressed by the consistency and the quality. I highly recommend companies to buy the commercial version.
"
NJ OUCHN, Organizer Black Hat Arsenal
"
Lynis is on the list of the best security tools for Linux systems. I see it very important to be PCI compliant of payment related systems. I use Lynis regularly on my systems at home and recommend it for corporate use.
"
Francisco Andrés Torres Reyes, Payment Network Manager, Carvajal S.A.
"
I needed to audit our Unix systems and I needed a lightweight way to do it via SSH over a command line. Lynis fit the bill. Lightweight? Check. Self-contained? Check. Simple interface? Check. Detailed output? Bonus check. Recommendations based on findings? Unexpected check.
"
Jasey DePriest, Regional financial institution
"
I just have to give you feedback. Your software is real genial - so light, so fast. I have shown it to my team and everyone loves it.
"
Christo Stoyanov, evenmedia next GmbH
"
Happy installing Lynis on every server I install. Also made some changes for automation and having regular scans of the system. For several customers, I made some custom checks on integrity."
"
Rick Voormolen, Engineer,